Our portfolio offers a visual into some of our featured jobs ranging in different sizes and levels of complexity.
We are a versatile company and pride ourselves on being a one stop shop for every aspect of any job. Our jobs range from complex civil operations, new construction, equipment setting, installations of industrial piping, plant services/maintenance and much more.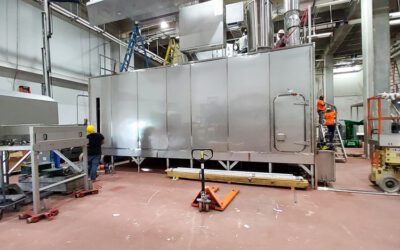 Bar-S in Seminole, Oklahoma has a new demand to keep up with, hotdog sales have tripled since the start of the pandemic. Hotdogs are a cheap and filling meal for all families all over the world. It is a changing world and Bar-S is set to keep up. The hot dogs produced...
read more
Get in Touch
T&T Industrial is always prepared for any job day or night. We stand by our work and only deliver the highest quality results. Contact us today and see how we can assist you.