Connect With Us
T&T Industrial is renowned for our unparalleled service and industry-leading response times. We're ready to work with you on your next project inquiry or service request. From food processing plants and residential spaces to high-tech data centers, we're prepared to tackle systems from any industry – any time of day.

MON–FRI: 7:00 am–5:00 pm
SAT-SUN: Only Emergency Maintenance Line open at 405-818-1212.
Rapid Response Hotline
Our emergency response team is available 24 hours a day, 7 days a week.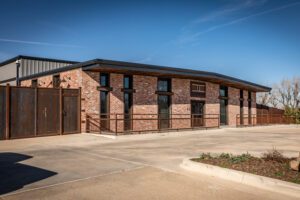 T&T Industrial Headquarters
Mechanical contracting, custom fabricating & industrial plant services