Our History
T&T Industrial was born out of necessity in 2018,After working in the industry for 30 years, Carson began noticing an uptick in requests for work outside of his employers' capabilities.
Never one to turn down a job, Carson Tesch, began assisting with projects on the side. As these projects grew, so did his desire to serve Oklahoma. There were quite a few industrial of processing plants lacking companies to help solve their issues and provide services in areas where they needed it most, including emergency maintenance. Carson left his full-time job, and he and his wife Jana established T&T Industrial shortly after.
Get In Touch
Use our knowledge and expertise to your advantage.
T&T Industrial is ready to collaborate with you on your next project.
Explosive Growth
Today, T&T Industrial is the only one-stop-shop for emergency maintenance in Oklahoma City and the surrounding areas. We are on track to triple our revenue for the third year in a row. In just the last year alone, our team grew from 15 to 50. This incredible growth isn't attributed to any new marketing ventures or ad dollars; it's the result of hard work, low costs, and positive word-of-mouth from satisfied clients.
Within the next several years, T&T Industrial will continue its expansion in Oklahoma City.
Forging Oklahoma's future through superior craftsmanship and dedicated customer service.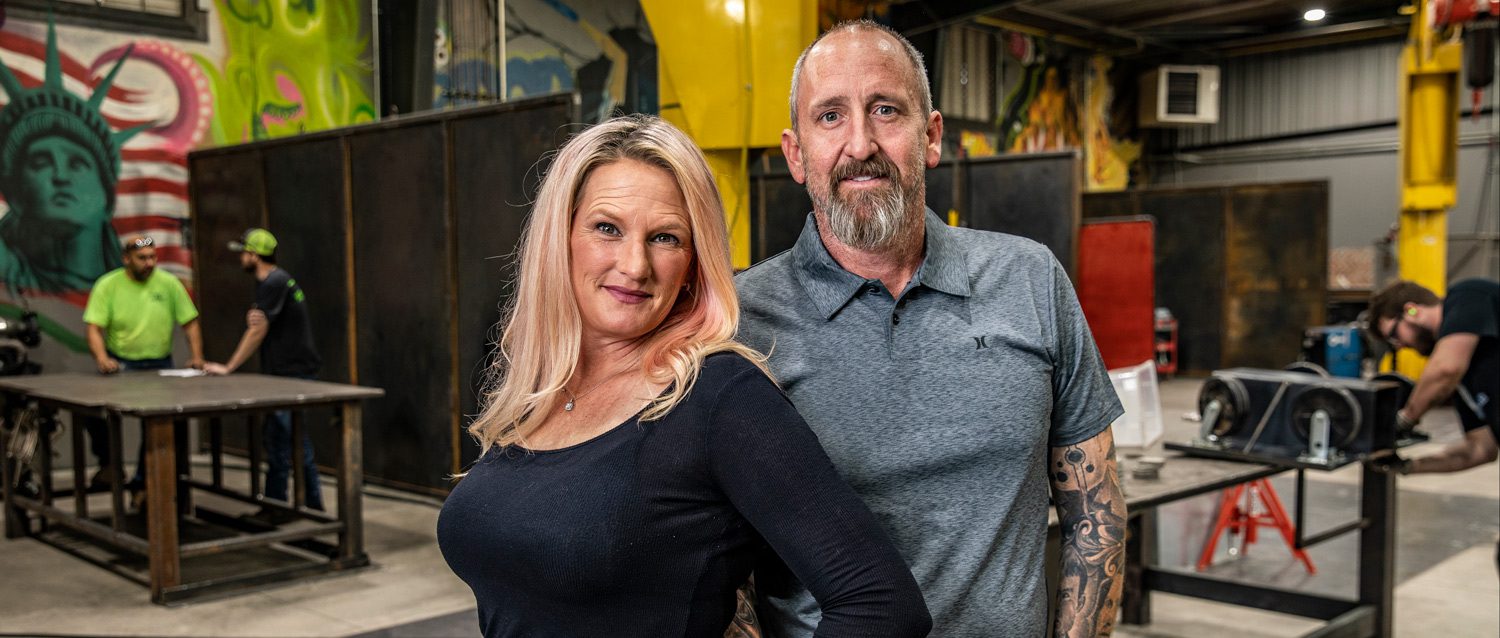 My name is Carson Tesch. I am from Milwaukee, Wisconsin and have been a pipe fitter for over 25 years. My first trip to Oklahoma was in 2010, I fell in love with the state and officially planted roots in 2014. I married my wife Jana Tesch in 2016 and we both realized Oklahoma had many manufacturing plants that were being neglected in the service area. With the lack of companies willing or able to provide plant services it left these plants in dire need of help.
Manufacturing companies such as Nestle Purina, Amazon, OK Foods, Barr S, Lopez Foods and more lose over 100,000 dollars per hour when they are forced to shut down unexpectedly for any reason. These plants needed a reliable company that could put a team together within minutes and get them to the customers immediately, from this T&T Industrial was born. Jana and Carson Tesch vowed to always provide superior customer service and above standard results without exceptions at all the times and that is exactly what they did. Before T&T Industrial was born, these companies had no choice but to bring workers in from out of state. This was a huge inconvenience on time and major loss of revenue. Jana and Carson wanted to fill that void and help the state of Oklahoma with employment opportunities for the community as well as keep the money within the state of Oklahoma. T&T Industrial is now the official emergency maintenance provider for these companies and many more.
Credentials:
Certified welder, Certified boiler operator, Certified plumber, Certified HVAC/R.
Licenses:
Mechanical business license in the state of Oklahoma, Boiler operator and installation in the state of Oklahoma, Unlimited Journeyman HVAC/R license in the state of Oklahoma, Government License for all classes of refrigeration.
Get in Touch
The T&T Industrial team is always prepared to deliver our knowledge and expertise in all areas of any project. Contact us today to find out how we can help.